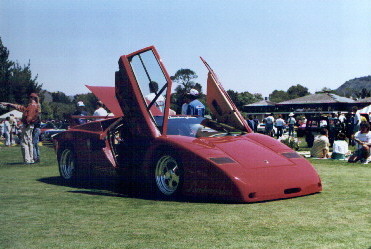 WELCOME TO MILANO IMPORTS
---
HOME OF THE WORLDS FASTEST LAMBORGHINI COUNTACH AND AL BURTONI'S V-12 ENGINEERING
---
FACTORY AUTHORIZED SALES & SERVICE

Al Burtoni stands 100% behind all work done at Milano Imports. From a tune up to a complete ground up restoration, Milano Imports is the logical choice. They specialize in Lamborghini, Ferrari, Maserati, Porsche Turbo & Lotus automobiles. In 1966 Al fell in love with Lamborghini. The following year he started frequenting Italy on a regular basis, purchasing used cars from Lambo Car in Milan, and the Lamborghini Factory in Sant' Agata. In 1968 Al worked with Weber and Marelli engineers learning the fine art of engine tuning.

When he returned to the States, Al brought a couple of Lamborghinis with him. Soon, he was actively travelling between America and Italy, buying cars, purchasing parts & sorting out cars already in the USA. Since then Burtoni estimates he has owned over 60 Lamborghinis.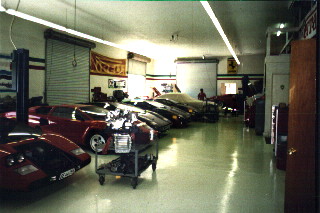 ---
Milano Imports
12385 Watsonville Road
Gilroy, California 95020
(408) 847-8732